DETRAM
CONSULT
Engineering and Publishing Company
(development and transfer of advanced technology)
Welcome!!!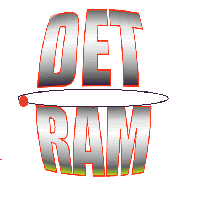 Our company has been created to activate part of the knowledge and experience of different scientists, engineers and researchers who know-how to turn ideas into reality. Most of our ideas as patents are belonging to companies and universities we have been working for years. However we can transfer technology after the end of the period indicated in the contract. We are free to disclose some information because we have not always signed special contracts and some of our know-how is a by-product from our current or previous work. If request we will develop from research to industrial level new technology or new materials for your current needs.
We are ready to work with any possible customers (companies, individuals, federal or state organizations etc.) interested in technology transfers or in development of new products. We are ready to manage industrial projects anywhere in the world. We will provide training for the technical staff of the future production plants . Based on our know-how and experience we can train your currently employed staff for new products and processes.
We usually start with lecture presentations for possible customers. After some introductory lectures if real interest from both sides we will negotiate all further details to start a project. Some of our contributors are ready to work as a full-time project managers, others can provide permanent advice and help, but keeping their current positions. Our final products are profitable high-tech production plants, introducing new technology, improvement of the existing technology, precise scientific analyses, research and development works, etc.
We also accept any kind of originals (manuscripts, diskettes, attached files etc.) for publishing (design, technical editing, printing and finishing). We are working with printing facilities in different countries and always try to adjust according to your budget and time.
We are currently based in Canada and we are successfully working in USA, Eastern Europe and Asia. We will be very pleased to enlarge the geography of our future activities!!!
Please, see below what is available for the moment! Check our main departments and bookmark our web-page for future reference. We will try to renew the content in a short time. It depends on our new contributors and your permanent interest.
Engineering projects department
Please send us an e-mail. Use e-mail address links below. We will answer as soon as possible.
General information: info@detram.com
Web questions: webmaster@detram.com

Copyright © 2001-2002 DETRAM. All right reserved.